The Tales of an Ultra Marathon
A beautiful coastal trail that loops through a national park with fast rocky descents, and ridiculously steep stone staircases leading to ancient wineries, this is The Sciacche Ultra Marathon.
This 50 kilometre ultra marathon throughout the Cinque Terre region of the rugged Italian Riviera coastline was where my first official event would be in 2018. I flew out to Italy with a few friends, and after a relatively solid lead up; I decided to "race" the event.
I'm not usually one to actually go all out in events these days, maybe it's because I leave my competitors hat for when I take on my ultra-endurance challenges like The Ultimate Triathlon, where I compete against myself, I don't really know. For whatever reason, I wanted to see what my body was capable of during this extremely hilly ultra marathon.
I love pushing myself outside of my comfort zone, because it's here where I learn the most.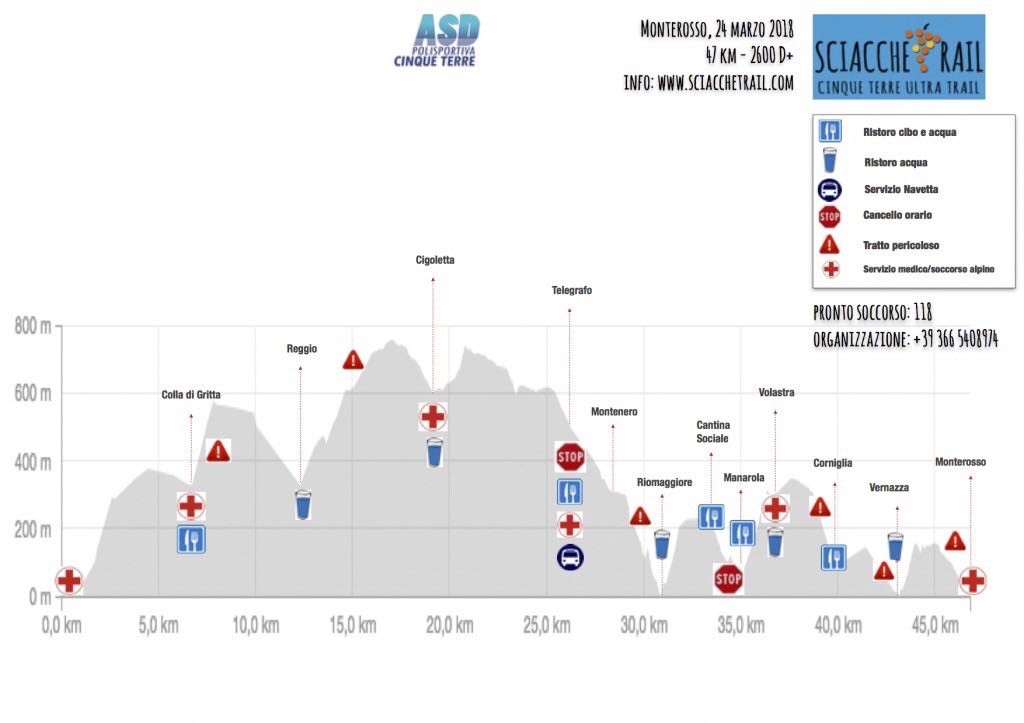 —
The sun was rising, the air crisp, it was going to be perfect conditions to run the looped course, starting and finishing in the picturesque village of Monterosso al mare. The race began at a frantic pace, and I was under no illusion that I would be anywhere near the lead pack of this ultra marathon, so I went off at a pace I thought was somewhat sensible. After the first kilometre came and went at a rapid rate, we hit the first climb, and everyone slowed to a fast hike up this windy stone trail.
I felt strong up the long switch backed climb, it went from sea level to 400 metres quite quickly, and by the time the land plateaued out briefly before another climb, I was happy to start running once more.
The ocean views were spectacular from up above, and with the sun now shining brightly I was in a happy place (as much as you can be during any ultra marathon), even with what seemed to be a straight up vertical climb confronting me.
As always, what goes up must come down, descending is what I'm very good at, it's the strongest part of my running, I definitely have no fear when it comes to navigating my way down technical rocky passages.
I knew there was another large climb coming up, reaching the event's peak altitude of 800m, so I enjoyed the fast descent I was coasting along. Quick feet, staying relaxed, having softly bent knees, and choosing my foot placement 2-3 steps ahead are all things that help me to fly down hill when I run. After this fun stretch of trail, another wall of Italian hillside encouraged me to tackle its steep terrain. Putting one foot in front of the other was the only thing concerning me in this moment of the ultra marathon as I climbed, climbed and climbed up through the sheltered trail.
The race had spread out by now, but I had become accustomed to a few familiar faces as they passed me on climbs, before I would then overtake them on the descents, before stretching out the gap even further before the next pace killing climb.
I was nearly a third of the way into the race when in front of me laid a short, but steep technical descent. I launched myself down into the narrow valley with a broad smile from ear to ear. When faced with this type of terrain, and going at the speed I was, you have literally a split second to decide on what stone you will step on, the one I chose halfway down moved!
My left ankle rolled outwardly on the unsecured step, my body propelled forward with a twist, crashing hard straight into the uneven terrain. Shocked, bleeding from a puncture wound in my hand, and skin off my knee , shin, hip, and shoulder, I was a little dazed to what had just happened.
I walked for a few minutes to check I was "ok" before I attempted to run again, at a much lot slower pace.
Something was wrong with my left ankle.
Anytime I was on uneven surface (which was most of the race) I was forced to slow right down, a lot of the time to a slow walk. Descending was quite literally a painful walk, hobble, and skip to get down the winding trails, and stretches of steps.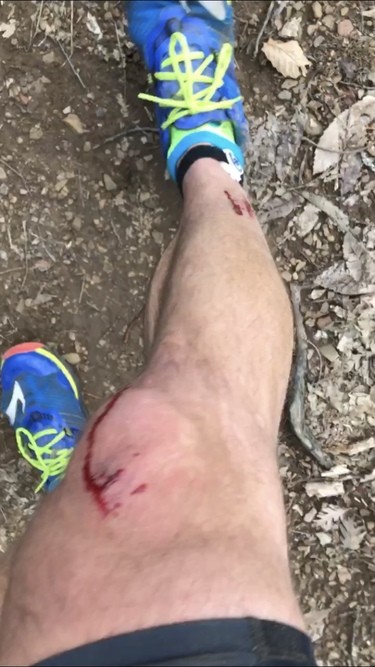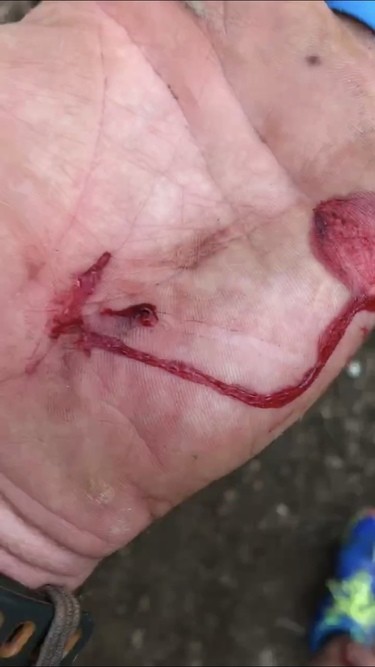 Did I think about giving up on finishing this ultra marathon, not at all!
Why?
Because I know my body, I've spent years understanding it, and I knew if I slowed down, managed my ankle's movement, and simply enjoyed the experience of being on a beautiful trail, I would finish. I went from racing to finding a way to finish in one small roll of a rock!
I negotiated my way slowly along the course, stopping several times to take in the Mediterranean Sea view. I smiled a lot, even though a lot of the time I was in discomfort, and moving quite slow, making sure I wouldn't bring on any severe pain! After manoeuvring my way down yet another slow and tedious descent, now with several other runners stopping to ask if I was ok, my watched ticked over 40kms, I had just 10kms to go in this picturesque ultra marathon!
Shortly after this "I'm on the home stretch" moment, the race route passed quite literally through the village of Vernazza, down dark corridors between stone buildings, before I was being directed to a set of stairs, which at first glimpse never ended. I started to count to 100 to pass the time as I slowly made my way up this final major climb, then lost count at 90 something, because I wasn't even close to the top.
The race route swooped around the final rugged headland we would navigate, with a close up view of the glittering water sitting below this uneven rocky trail. The sun was now shining from directly above, and I knew my race was about to end, as I left the trail and entered onto a concrete pathway. The finish line was only 200 metres away, and I smiled the entire way!
Hobbling across the finish line, propeller cap spinning, there were plenty of competitors who had already finished cheering, alongside loads of locals who had embraced this annual event arriving in their seaside village.
It was a fantastic was to finish the 6:47 minutes of running, hiking, falling, walking, and finding a way to cover the 50 kilometres that was the Sciacche ultra marathon race.
The organisation of the race was amazing, the locals welcoming, and the scenic route will be one I'm sure I'll remember for many days to come. If you are looking to truly challenge yourself over the 50km distance, whether you are a seasoned pro, or simply looking for a "shorter" ultra marathon earlier on in your season, then I highly recommend to book your place for next years race, as it will sell out!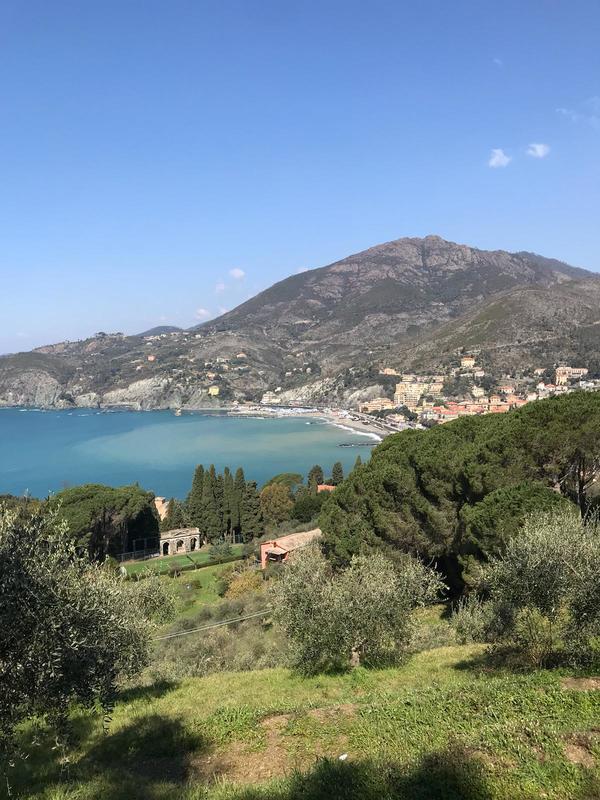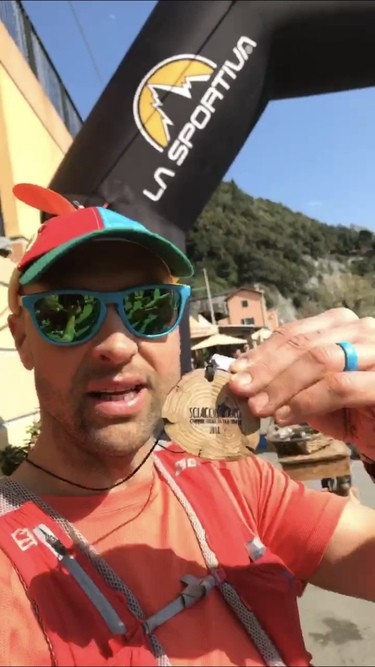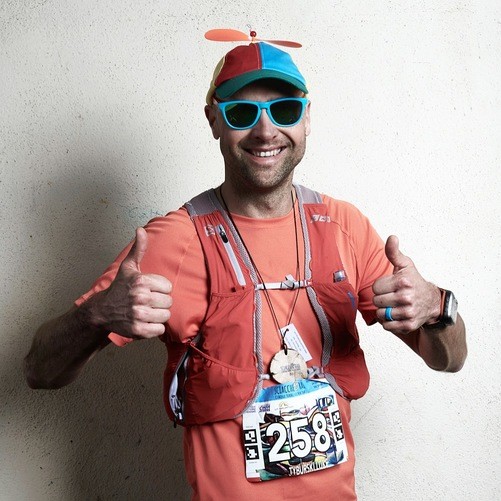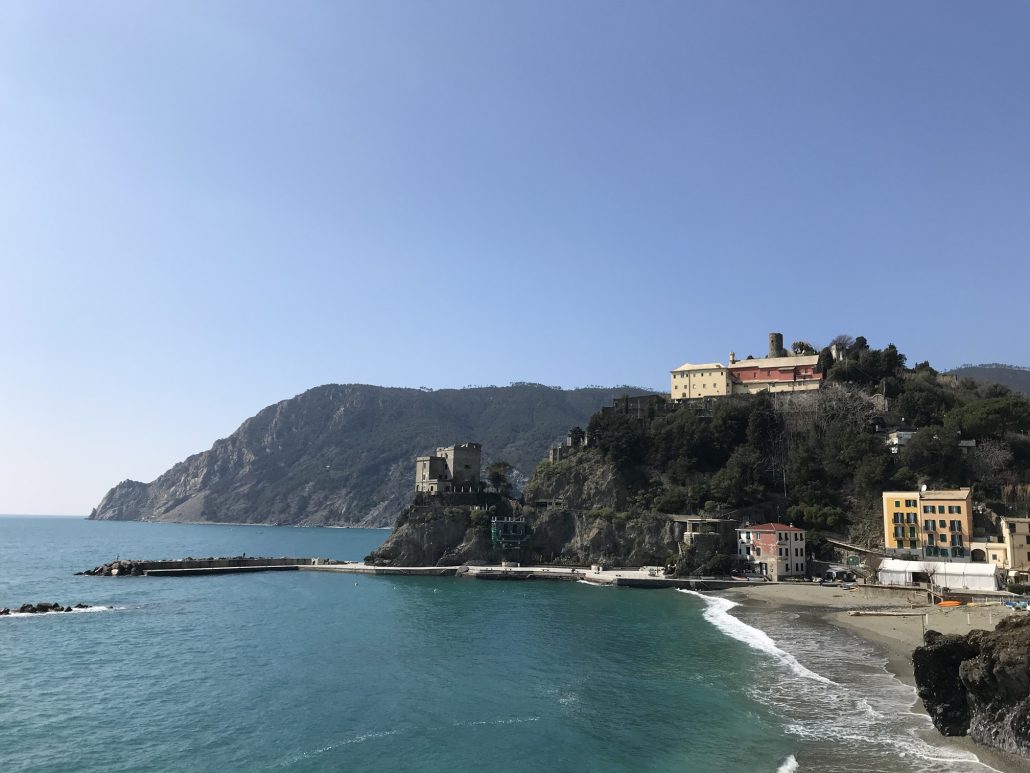 ***
On returning to London and being examined by my medical team I was happy to find out there was nothing-major wrong with my ankle. I was extremely lucky to escape my fall with bruising, plenty of swelling, and only a few other minor ailments; things could have been a lot worse…
Sharing experiences with others is a great way to enjoy life! I went to Italy with one of my closest and oldest friends Tiny, we've been mates since we are about 10!
Tiny was taking part in his first ever ultra marathon, and we chatted about our experiences on The Train Smarter Podcast.
Listen Here
We were also featured in the Western Advocate, Bathurst's local newspaper. (We both grew up in Bathurst)
Read Here
Tiny also made a fun, short, and action packed video of his race, check it out below, and let me know if you can spot yours truly at the end….
https://luketyburski.com/wp-content/uploads/2018/04/Screen-Shot-2018-03-31-at-10.55.12.jpg
628
1277
Luke
https://luketyburski.com/wp-content/uploads/2020/05/onlinelogomaker-051320-0127-8047-1-300x40.png
Luke
2018-04-03 20:04:16
2018-04-04 08:58:57
Sciacche Ultra Marathon