Travel, culture, and sharing my story to inspire others to be the best version of themselves are all things I love doing. So when I received a random email from the organisers of a Film Festival in Poland, inviting myself, and The Ultimate Triathlon Documentary to be shown at their sport themed 3-day event, I jumped at the chance.
With Polish heritage (I actually hold a Polish passport) and never having been to Warsaw previously, I thought this was a great opportunity to head to the land where my paternal grandparents fled after World Word Two.
In its second year, Festiwalu Filmów Sportowych Sztafeta is a mix of small independent films about unique and interesting sports with entertaining tales, alongside larger productions, such as I am Bolt, about none other than Usain Bolt.
I landed in Warsaw and was immediately covered in bright sunshine, a great way to begin my trip after leaving London in drizzly rain. After dropping my bags off at my hotel, I then found somewhere for lunch, before heading over to the cinema for the first screening of the festival.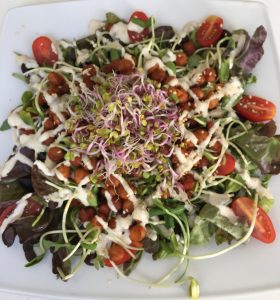 Ping Pong, an entertaining and inspiring film followed eight table tennis players from around the world during their preparations, and then their efforts at the World Championships of table tennis. The catch, they were all over 80 years of age, with the eldest of the bunch, Dorothy "Dot" DeLow at 100 years young!
It was a lot of fun.
Next, the world premiere of Moja Walka. The film followed Mamed Khalidov, a Polish MMA legend on his rise through the sport. Although it was entirely in Polish, and without English subtitles, I still managed to understand "most" of the story line; a nice guy, but don't mess with Mamed!
Saturday was a day of sightseeing, taking in the old town of Warsaw (which was basically flattened during WW2) and exploring the new part of the city as well. With temperatures nearing 30 degrees, I had plenty of rest stops to sit and enjoy various buildings, statues, and areas of capital's history.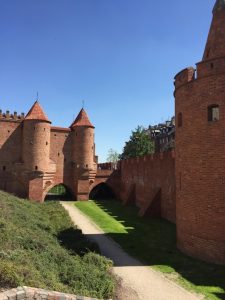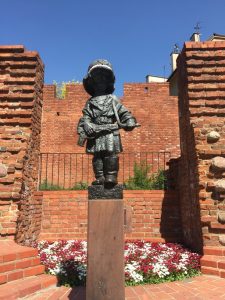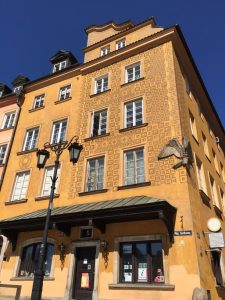 Saturday night was time for The Ultimate Triathlon Documentaries' Poland debut, but not before I am Bolt warmed up the crowd.
As I nestled into my chair, surrounded by a packed cinema, I couldn't help but smile.
The Ultimate Triathlon was simply a dream I had in 2011, and having a documentary made about this 2000km in 12 day cross-continental challenge a mere after thought.
Now, I was about to watch this amazing (I may be a little biased) film with Polish subtitles, and in its 5th country of being screened; it has been an amazing experience.
After the credits rolled, I was greeted by a loud applause, before an engaging 30-minute Q and A began. This fun filled conversation between myself and the crowd (via translator) was hosted by Polish news anchor and Ironman triathlete, Marek Kacprzak.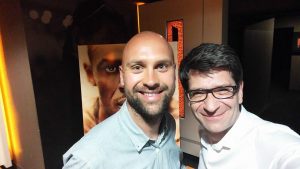 The final day included films about a horse destined for the slaughterhouse, until Harry, a riding instructor bought him, and transformed Snowman into an American show jumping hall of famer.
– Harry and Snowman

Another unique showstopper was a fun film focussed on contemporary swing dance, its sub culture, and how this form of dance has changed the lives of those involved.
– Alive and Kicking 
Then, right up my alley, the highly acclaimed Marinoni Move – The Fire in the Frame.
Guiseppe Marinino was a cycling champion, who went on to build world famous bike frames. The Fire in the Frame follows Marinoni during his preparation to break the world hour record, for the 75 years category. I got to meet the man behind the camera of this fun & inspiring film, Tony Girardin. I spent hours chatting to Tony about his film, our different roles within each of our documentaries, and the joys of sharing the stories we've help create.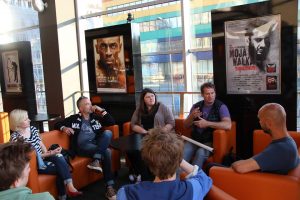 I cannot thank the organisers of this great festival enough, especially Marta Matowicka. I had an amazing time, and highly recommend the festival to anyone who may be thinking of taking a weekend break to Warsaw for the next edition.