Dream Big, Think Playfully, and Live the Life You Want!
When we are children, most of us had big dreams, goals, and things we believed we could achieved as we got older. Whether it was a career, destination to visit, or to emulate one of our heroes, as kids, we believed nothing was impossible.
But as we grow older, we start to put limits on our potential, what we are capable of, and what we truly believe we can become; why is that?
I recently spent two weeks in Australia, the country I grew up in. I hadn't been there for nearly four years, and if I'm honest, nothing much had changed. I spent time with family, friends, and even visited places I used to spend large amounts of my late teenage years before moving overseas. One place I spent a lot of time in on this recent trip was Bathurst, the small country town I grew up in.
With my parents still living in the same house my Dad built a few years prior to me being born, I always love going back there to be with my Mum and Dad, being in my family home grounds me, and fills my soul with love and boundless energy.
As a child, I was a dreamer (no shock there) regularly thinking about what I was going to do when I got older. Whether I was running around in the back yard, swimming in our pool, or even sitting on the floor of my bedroom, I fantasised about my future; I saw no limits in what I was capable of!
Being back in the home I grew up in helped me to absorb my visionary childhood ambition. My heart and soul began to fill with a renewed spirit. I smiled both on the inside and outside, and immediately felt like I did when I was a 10 year old boy, that I could achieve anything in this world if I truly wanted it.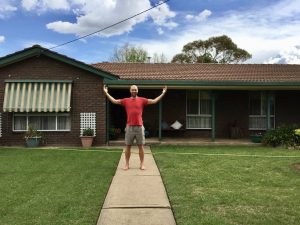 I've had a challenging couple of years since completing The Ultimate Triathlon in 2015, but after spending some time with family and friends, while letting my mind wander back to when I was a kid, and viewing the world through an optimistic child's eyes, my deep-seated hunger for success in life began to bubble within, before erupting with refreshed vitality.
In order to move forwards in life, and understand who we truly are and what we want, at times, we may need to go back to our roots, and renew our self confidence by looking at the world and its possibilities how we used to as a child; playfully, limitless, and without fear!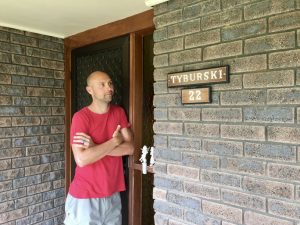 Remember where you are from.
Be present where you are.
Look forward into the future.
Luke